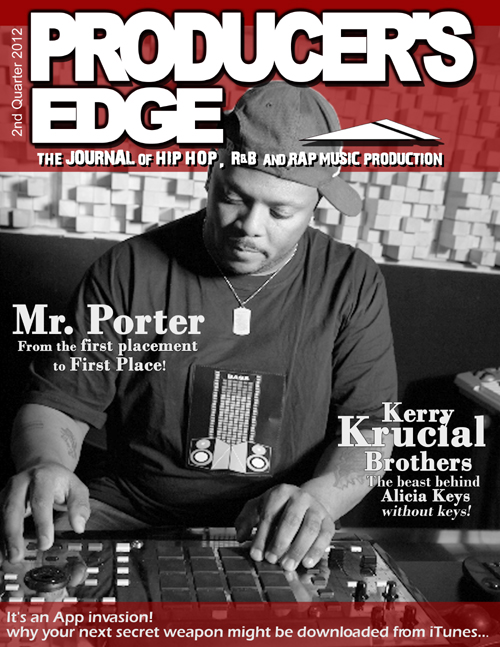 Producer's Edge Magazine Issue 10 Mr. Porter



It's Denaun Porter, the producer behind Eminem, D12, Xzibit, Busta Rhymes, Game, Lil' Kim, Obie Trice, G-Unit and so many more. Before he helped 50 Cent P.I.M.P, he was P.U.M.P.ING up a huge cast of rappers with monster tracks. He'll take us back to his first placement and help you get to first place. We also have sick feature on Kerry 'Krucial' Brothers.

Also, find out why your next studio secret-weapon might be downloaded from iTunes. This issue is jam-packed with sounds and samples from Big Fish Audio, Bluezone Corporation and Prime Loops
-Drew Spence, Editor in Chief Producer's Edge Magazine.